We are honoured to present the 2022 "91Wheels Auto Awards." And, in order to make them the most genuine and significant awards in the industry's history, we'd like you to vote on which automobiles deserve to be crowned. We have seven different categories in which we have chosen some of the top debuts of 2021. Some new cars launched in the mainstream Indian car market in 2021 fall under our first group. This comprises cars from all segments, regardless of price, body shape, fuel type, or other factors. But we'd like you to tell us which one is the most amazing of the bunch and should win 91Wheels Auto Awards in this segment!
Remember to cast your votes on our Auto Awards Microsite.
The nominees are:
MG Astor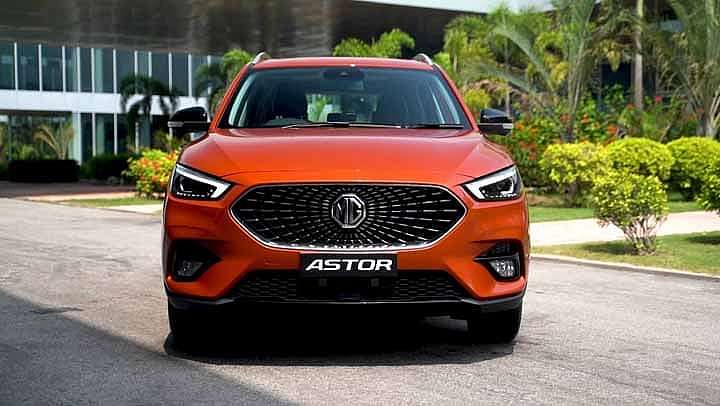 This is MG's fourth vehicle in India, and it is a stunning car that will be released in 2021. The MG Astor boasts good petrol engine options and a number of industry firsts. The MG Astor appears as another VFM and feature-rich package from its carmaker, with amenities including an Artificial Intelligence-powered personal assistant and Level-2 ADAS. The Astor is also fairly stylish and has a luxurious cabin. The cherry on top is MG's rapidly increasing dealership and aftermarket network, as well as the British-origin badge's high brand value. The question is, why should you vote in favour of it? Well! The Astor is a fantastic small SUV with a lot of technology and features, good engine options, and who doesn't appreciate a car with a nice zippy engine and a lot of features?
Also Read: 91Wheels Auto Awards 2022 - Cast Your Votes Now!
2. Tata Punch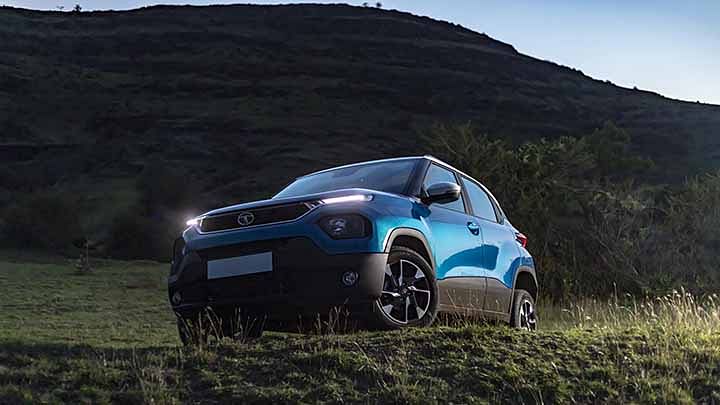 Tata is doing well in terms of vehicle safety and new product options for the market in every segment. The Tata Punch is proof of that. Billed as the brand's first micro-SUV, the Tata Punch appears to be a compelling alternative to B-segment hatchbacks. The new model stands out thanks to its Harrier-like appearance and segment-leading NCAP crash test result. The Punch is an excellent car for anyone looking for a combination of a compact car and an SUV at a reasonable price. Adjustable Headrests, Android Auto, Apple CarPlay, Automatic Headlamps, Glove Box Cooling, Cruise Control, Infotainment Screen, Navigation System, and 12v Power Outlet are among the features on board the Punch, which are rather good considering the price range.
3. Maruti Suzuki Celerio
Also Read: New 2022 Toyota Glanza Teased Ahead Of The Launch On 15 March
In 2021, Maruti Suzuki has released an update to its best-selling hatchback. The Maruti Celerio, now in its second generation, promises to be the most fuel-efficient petrol car on the market. The new model foregoes the tallboy architecture of its predecessor in favour of a more curvy and attractive exterior, while the cabin is a significant improvement over the previous model. The Celerio now has a longer range of features, as well as a new K10C powertrain for a more responsive drive. All of this, combined with competitive pricing, makes it an excellent alternative for people seeking a well-rounded budget vehicle. Not only that, but Maruti has included several innovations to make your driving experience even better.
4. Volkswagen Taigun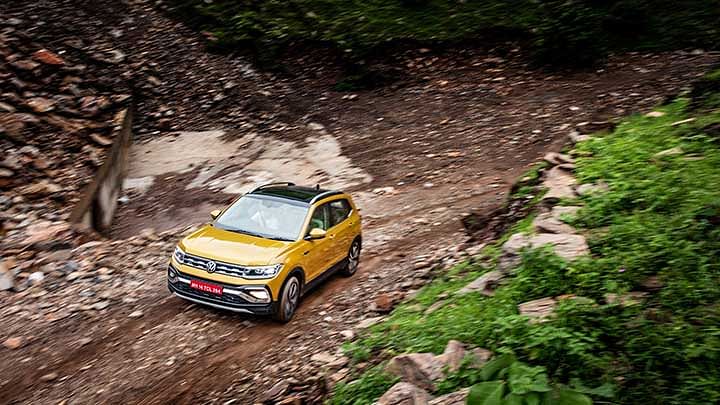 Volkswagen is reviving in India, and the company has designed a new India 2.0 strategy and an MBQ A0 platform for local production. The Volkswagen Taigun is based on that platform and features a four-cylinder 1.0-litre and 1.5-litre petrol engine with manual, automatic, and DSG transmission options. Not only that, but VW has included a host of safety features such as ASR / Traction Control, Central Locking, Hill Assist, ISOFIX (Child-Seat Mount), and six airbags. Adjustable Headrests, Android Auto, Apple CarPlay, Automatic Headlamps, Glove Box Cooling, Cruise Control, and other features are available in the Taigun.
5. Mahindra XUV 700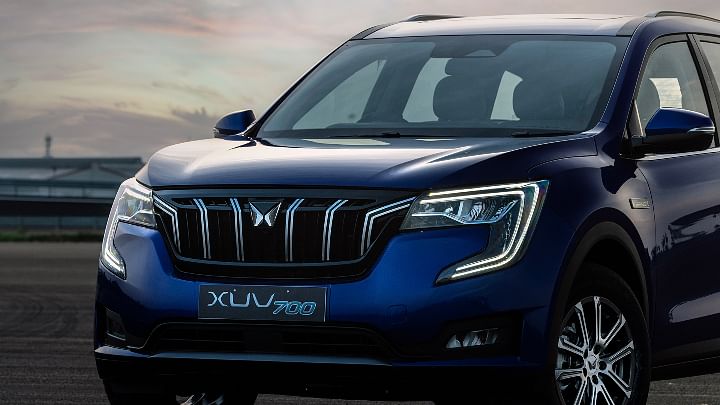 Mahindra has built up a lot of anticipation for this car in 2021, making it one of the most eagerly anticipated cars in recent memory. It's now an SUV with a waiting list that's practically unheard of for a car that costs upwards of INR 12.5 lakh (ex-showroom). Without a doubt, the new Mahindra XUV700 provides excellent value for money. It not only has a dramatic design and powerful powertrain options, but it also has a luxurious and feature-rich cabin with a number of first-in-segment innovations. The latest Mahindra offering is undoubtedly a preview of the local automaker's future SUVs. The features on board are quite useful and set this vehicle apart from the competition. Everything can be done onboard using the electronics once you're in the cabin.
Also Read: Skoda Slavia 1.5L TSI Prices Start From Rs 16.19 Lakh; Rs 2.20 Lakh Dearer From 1.0L TSI Style MT
6. Skoda Kushaq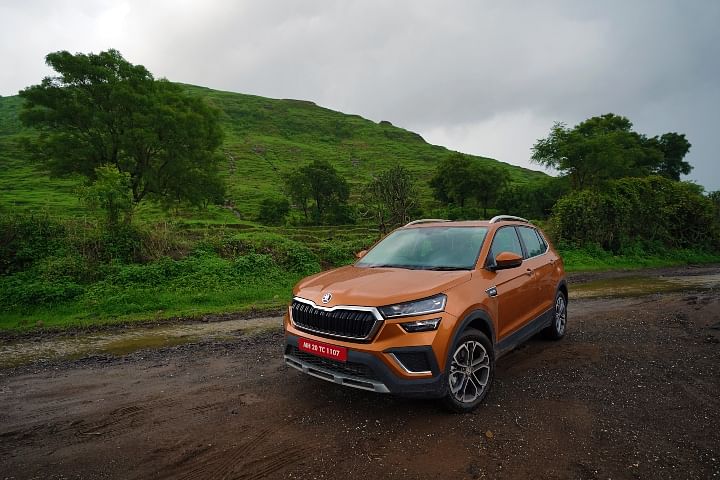 Are you in the market for a bold new C-SUV? You could find the Skoda Kushaq to be a good find. It's the VW Group's first vehicle to be constructed on the MQB-A0-IN platform, which has gotten a lot of buzzes. The Kushaq, like previous models from the Czech carmaker, impresses with its driving skills and powerful engines. It also has a more upscale appearance, and the Kushaq has a feature-rich and luxurious cabin, making it an excellent choice for those looking for a world-class C-SUV. From a safety standpoint, this SUV is equipped with ABS, Traction Control, Auto-Dimming Rear-View Mirror, Central Locking, EBA, EBD, ESP, ISOFIX (Child-Seat Mount), and 2 Airbags. Kushaq has Adjustable Headrests, Glove Box Cooling, Yes, and 7-inch Infotainment Screen, Keyless Entry, Navigation System, 12v Power Outlet, Voice Recognition from a comfort standpoint.
7. Renault Kiger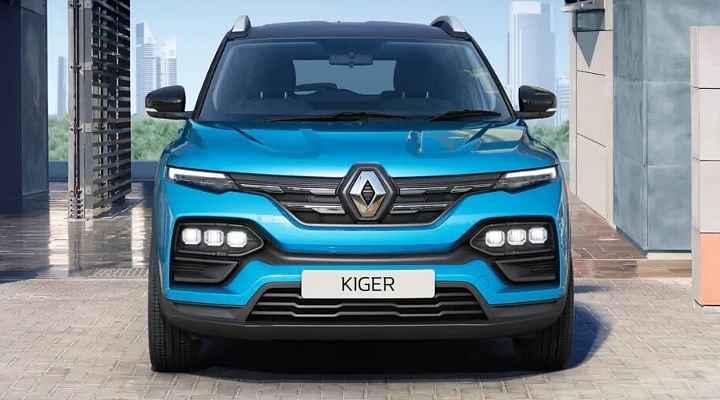 Renault has also launched the Renault Kiger, a perfect sub-four-meter SUV for the Indian market. It is now one of the most affordable and feature-packed B-SUVs on the market, and it provides a well-rounded package. The Kiger also has a bold and attractive design, a spacious and feature-rich cabin, and powerful yet fuel-efficient engines, which will help it in getting an edge over the competition. Furthermore, the Kiger undercuts most of its competitors at launch, which is another feature that aids it in giving many models a run for their money.
Also Read: Upcoming Cars In March 2022 - Toyota Glanza To Merc Maybach S-Class
8. Citroen C5 Aircross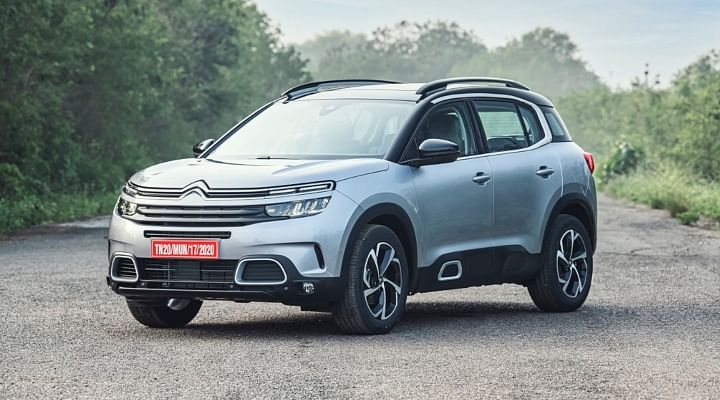 The Citroen C5 Aircross is the vehicle to consider if you want class-leading comfort and a premium experience. It not only attracts attention with its unique appearance, but it also provides excellent fit and finish, a sensible cabin, and unrivalled internal comfort. The C5 Aircross is Citroen India's debut automobile, and it does a great job of helping the French automaker establish itself in our market. Also, this vehicle has a lot of features and quirks. The 2.0-liter diesel engine, which is coupled with 8-speed automated transmission, delivers excellent performance.
9. Skoda Octavia
Since the first generation of the Skoda Octavia was debuted in India, every petrolhead has adored it. The Octavia has improved in every way in its newest iteration, and it remains one of the most appealing premium sedans to strive to on this side of the luxury choices. Cars like the Skoda Octavia illustrate why sedans are necessary for the market; the comfort, features, and, of course, the engine, will all make you drool. The Octavia's big 2.0-litre petrol engine will thrill you and not disappoint you in terms of performance in any situation. In terms of features, you can almost guarantee that Octavia will have it. We can't leave this without mentioning it in 91Wheels Auto Awards.
So, what are you waiting for? Go vote for your favourite car of the year at 91Wheels Auto Awards 2022. Also, there's a chance to win a Rs 1000 Paytm voucher too. Winners will be decided through a lucky draw once the voting ends. Votings have begun and it ends on March 6, 2022. May the best car win!
Also, do join our 91Wheels Whatsapp as well as 91Wheels Telegram group. Here, we provide you with the latest news from the auto industry and you also get to interact with fellow auto enthusiasts.