Advanced Driver Assistant Systems, abbreviated as ADAS safety systems, has proven to be a breakthrough in terms of technological advancements in the automotive world. These have not only proved to be beneficial to the driver and vehicle occupants, but also to other commuters and pedestrians on the road. With the lack of road sense and infrastructure in India, we were introduced with the ADAS systems in the budget segment at a much later stage with the entry of vehicles like the Mahindra XUV700 and MG Astor. So, automotive manufacturers like Hyundai have also decided to land in this race.
Hyundai plans to keep up with the competition by offering the ADAS safety features in all its premium lineup later within this year itself. The ADAS kit on offer in this segment would constitute of Level 2 Autonomous driving assist aids which comprise of Automatic Emergency Braking to bring the car to a standstill on obstacle detection, Adaptive Cruise Control to reduce the cruising speed of the vehicle when a slow speeding vehicle is detected in the next lane, Lane Keeping Assist which auto-steer the vehicle back into the lane while cruising and reduce driver's effort, and blind-spot monitoring system which helps to avoid any tailgaters or get notified about any vehicles in the rear that may go unnoticed.
Also Read: Upcoming Hyundai Creta Facelift Breaks Cover - More Details Here
The Korean automotive manufacturer has already announced its plans to offer six airbags as standard in its premium vehicle lineup. These vehicles would also come standard with Electronic Stability Control (ESC) systems and ISOFIX anchorage points for fitting in a child seat.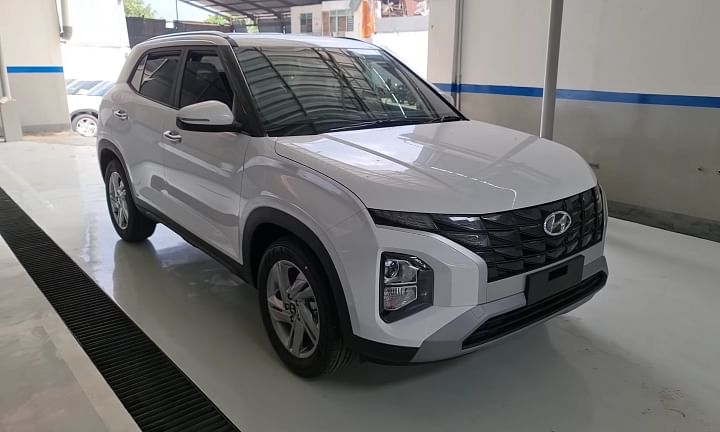 It is suspected that the facelift Hyundai Tucson would be the first Indian offering by the brand to be equipped with ADAS features, followed by the Hyundai Creta facelift and the Hyundai Verna. With the ADAS equipment kit being offered, the ex-showroom prices are bound to shoot up. However, Hyundai might make them available in an exclusive optional variant to maintain the affordability aspect.
Also Read: Mandatory Six Airbags In India: Boon Or A Bane, IRF Asks?
So, what do you think about ADAS Safety Systems being offered by Hyundai across their premium vehicle lineup? Share your views in the comment section. Let's get into a discussion with this in our 91Wheels Telegram and 91Wheels Whatsapp group, where you can know more about vehicles, conduct discussions on your favourite ride, and much more! You can also subscribe to our Youtube channel for our exclusive video content on the latest from the world of cars and motorcycles. Also, connect with us on Facebook, Instagram, and Twitter for more about vehicles!