The Grand Vitara SUV was recently introduced by Maruti Suzuki in India, with the entry-level Sigma variant retailing for Rs. 10.45 lakh (ex-showroom). Maruti Suzuki also sells the Brezza, a compact SUV, at a price point close to this one. The Brezza ZXI model costs Rs. 10.86 lakh (ex-showroom). Nevertheless, there is a Rs 41,500 price difference between them. Anubhav Chauhan, a YouTuber, posted a video on YouTube comparing the two options because many people may be having trouble choosing between them. Here's a comparison of Grand Vitara Sigma vs Brezza ZXI variant.
Also Read: Maruti Celerio ZXI Plus AMT Long Term Review : One Month Report
Maruti Suzuki Grand Vitara Sigma Vs Brezza ZXI - Dimensions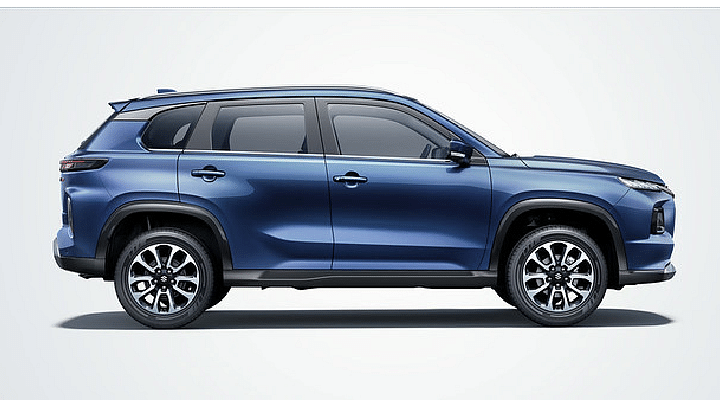 Both SUVs differ significantly in terms of size. The Grand Vitara serves the mid-size SUV category, while the Brezza serves the small SUV segment. The difference in actual dimensions is displayed below.
| | | |
| --- | --- | --- |
| Dimensions | Maruti Suzuki Grand Vitara | Maruti Suzuki Brezza |
| Length | 4345 mm | 3995 mm |
| Width | 1795 mm | 1790 mm |
| Height | 1645 mm | 1685 mm |
| Wheelbase | 2600 mm | 2500 mm |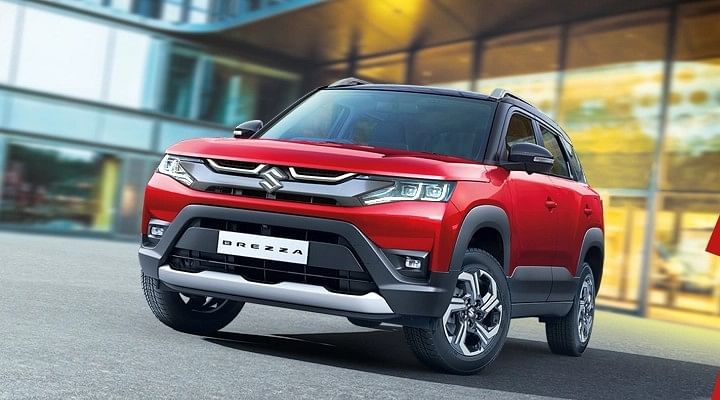 The Grand Vitara's length is where there is a noticeable difference. The Brezza is 350mm shorter than the Grand Vitara. Additionally, the Grand Vitara has a 100 mm extended wheelbase and a 5 mm wide body. The Brezza, on the other hand, is 40 mm taller than the Grand Vitara.
Also Read: VW Taigun Spotted In Matte Black Colour - What Could Be It?
Maruti Suzuki Grand Vitara Sigma Vs Brezza ZXI - Engine
The same 1.5-liter petrol mild hybrid engine powers both SUVs. The engine generates a maximum torque of 137 Nm and 102 bhp of power. Brezza ZXI variant has one benefit over Grand Vitara base Sigma model in this situation: it provides a choice between a manual and automatic transmission rather than just a 5-speed manual transmission.
Maruti Suzuki Grand Vitara Sigma Vs Brezza ZXI - Features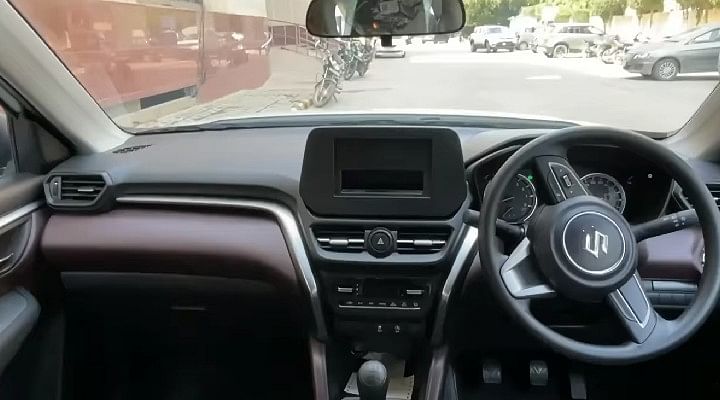 Push-button start, an analogue instrument cluster with a small MID screen, all five adjustable headrests, a front bi-halogen projector headlamp, LED daytime running lights, front and rear armrests, adjustable tilt and telescopic steering, and other features are included in the Grand Vitara Sigma base trim. However, an infotainment system, sunroof, speakers and some other features are missing.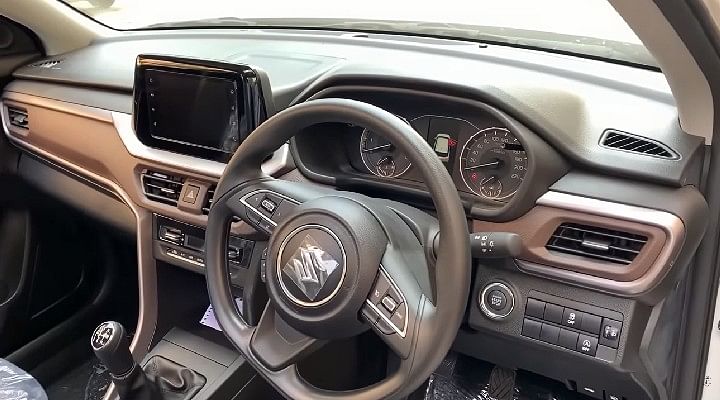 The Brezza ZXI, on the other hand, has a good amount of features, including a sunroof, an automatic air conditioner, steering-mounted controls with cruise control, soft-touch fabric on the door trims, a 7-inch touchscreen infotainment system, and a part-digital instrument cluster.
Verdict
The 2022 Maruti Suzuki Brezza ZXI model is recommended for those seeking additional features and technology. However, those who want a larger car and more interior space can choose the Grand Vitara Sigma model.
For more such updates, join the 91Wheels Telegram group. Also, watch our real world review of Maruti Suzuki Grand Vitara Hybrid with four people and luggage.