Are you confused between TVS iQube S and the newly launched Ola S1 Air? We discuss their key differences in detail to help you choose wisely.
Ola S1 Air is the most-affordable EV from the company
It is available in 5 colour options
Ola will soon start the deliveries of the S1 Air
Ola S1 Air is now available in India for just Rs 84,999. Based on its bigger sibling S1 Pro, it offers premium quality along with affordability. However, it has a direct rival i.e. TVS iQube S which is offered for Rs 1,04,123 (on-road price, Delhi). If you're confused between both of these models; read our detailed comparison of both of them below.
Also Read - Ola S1 Pro Scooter Is Now Rs 14,000 Cheaper - Here's How!
Ola S1 Air vs TVS iQube S - Dimensions
| | | |
| --- | --- | --- |
| Dimensions | S1 Air | iQube S |
| Length | 1859 mm | 1805 mm |
| Width | 712 mm | 645 mm |
| Height | 1160 mm | 1140 mm |
| Kerb Weight | 99 kg | 118.8 kg |
| Ground Clearance | 165 mm | 157 mm |
| Wheelbase | 1359 mm | 1301 mm |
| Storage Space (under-seat) | 34-lt | 17-lt |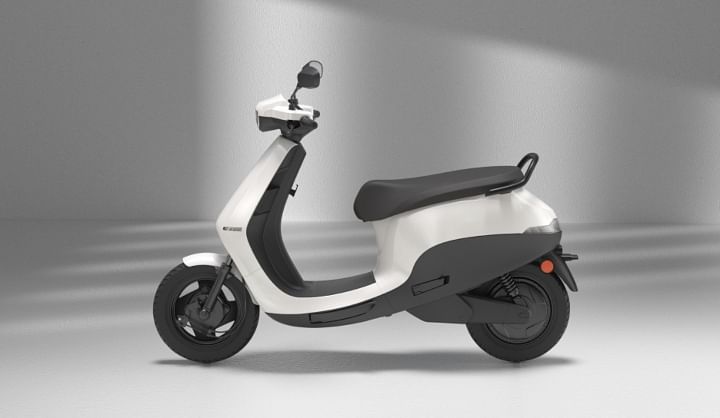 In terms of dimensions, it is the Air that wins the game. The S1 Air is the longest, widest, & highest in this competition. Additionally, despite its bigger size, it is much lighter. It weighs only 99 kg (dry) while the iQube stands at 118.8 kg. Hence, the difference in weight is a whopping 19.8 kg. This difference makes the S1 Air a much more enjoyable scooter inside city conditions. Meanwhile, the under-seat storage space on the S1 Air is also double that of the iQube itself. It offers a massive 34-lt of storage space. But, with a short wheelbase, iQube will be easy to maneuver in tight spaces.
Ola S1 Air vs TVS iQube S - Features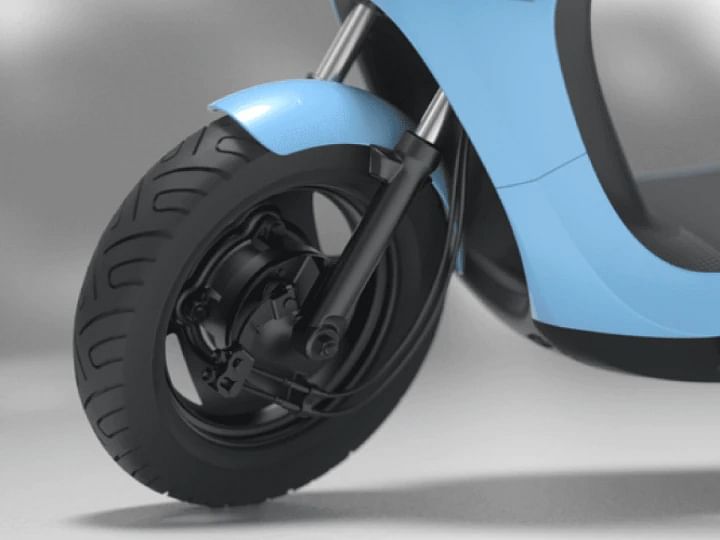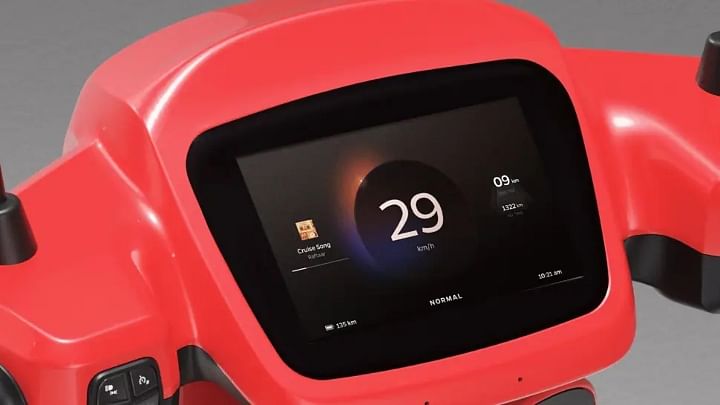 Speaking of the features, the Ola S1 Air gets a 7.0-inch (17.78cm) touch display with navigation. An octa-core processor with 3GB of RAM powers the touchscreen system. In addition, like its other variant, the Ola S1 Pro, S1 Air offers Bluetooth, WiFi, 4G connectivity, and GPS. The S1 Air also gets a proximity sensor with lock/unlock functionality, as well as the reverse mode and other features. Ola has also recently updated its S1 range (including Air) with a new OS. The new OS is called MoveOS3.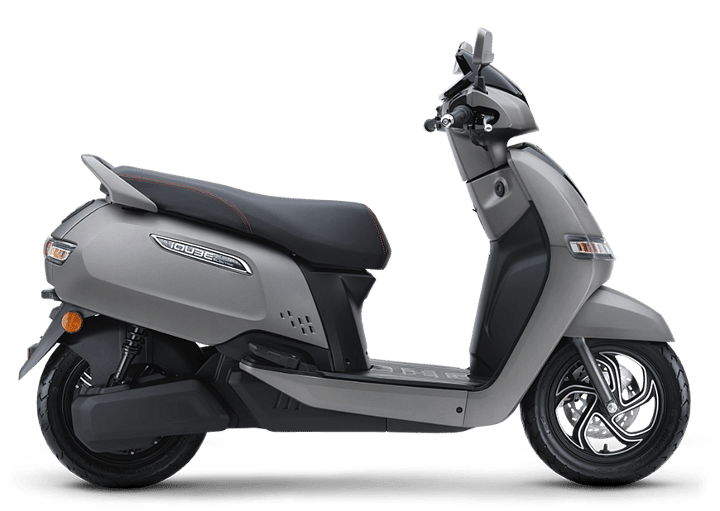 On the other hand, TVS has also fitted its Smart LED headlight with the X-shaped LED DRL. All thanks to this LED headlight, the iQube S looks futuristic & appealing altogether. The company's SmartXConnect and Alexa Assistant are included in the iQube S. TVS iQube S has a 17.78 cm multi-functional touchscreen dashboard with an HMI controller. Additionally, the scooter comes with features like Proactive Diagnosis, geo-fencing, Music Player, Communication Apps, last parked position, Navigation Assist, and more.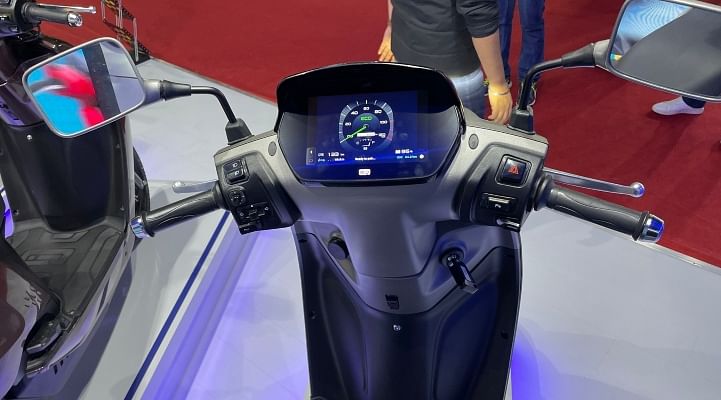 Battery & Performance Comparison
| | | |
| --- | --- | --- |
| Specifications | S1 Air | iQube S |
| Battery Pack | 2.5 kWh | 3.04 kWh |
| Peak Motor Power | 4.5 kW | 4.4 kW |
| Top Speed | 85 kmph (Sports Mode) | 78 kmph |
| 0-40 kmph | 4.3 seconds | 4.2 seconds |
| Claimed Range | 101 km (ARAI ) | 100 km |
| Charging Time (0-80% SOC) | 4h 30m | 4h 30m (650W) 2h 50m (950W) |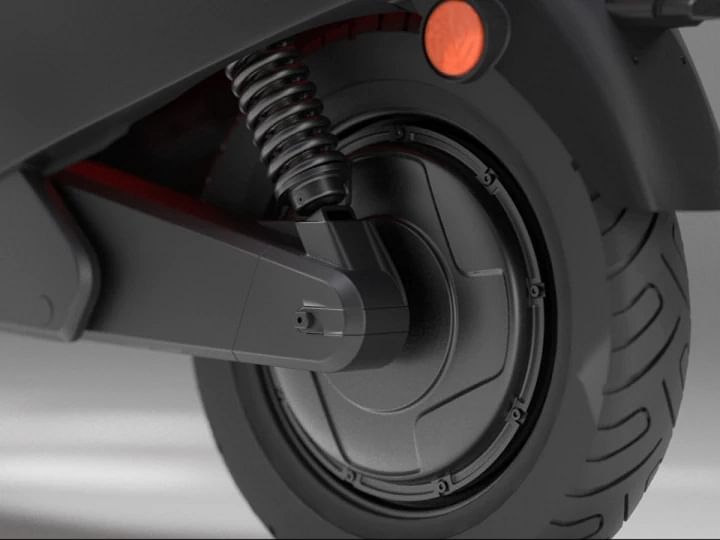 In terms of battery specifications, it is the iQube that is ahead with its relatively large battery pack of 3.04 kWh. But, in terms of performance, it is again Ola that remains slightly ahead. Ola can do a top speed of 85 km/h as claimed. Additionally, it offers a similar riding range as that of the iQube i.e. 100 km/charge. Meanwhile, the standard charging time is the same for both scooters at 4 hours 30 mins. However, with a big charger of 950W, iQube can also be charged under 2 hours and 50 mins.
Comparison Video Review
Just in case you missed it, here, we have a detailed video of the comparison as well. Both of the e-scooters have been compared neck-to-neck in our detailed and unbiased review. Please do watch it below and let us know what you think about both of these e-scooters by commenting.
Verdict
Considering the strong fight in the e-scooter segment of India, products like S1 Air & iQube offer better value for money to the customers. However, if you're looking for a scooter that solves your commute purposes with a little pinch of performance & affordability; Ola might be a strong contender. Meanwhile, TVS iQube offers premium quality & more significant advanced features. Moreover, manufacturers like Ather are also developing new & affordable versions of their well-established products like the 450X Gen 3. If you're looking for a long-riding range e-scooter, the future looks bright & full of options.
Also Read - 2022 TVS iQube To Be Used As Amazon India Delivery Vehicle