The Ministry of Roads and Transportation intends to make three-point middle seat belts mandatory in cars with a centre rear seat. In the event of an accident, this choice was made to improve the safety of rear passengers. In today's cars, the front and back seats have four three-point or Y seatbelts, with the middle seat having an aircraft-style or lap belt. This comes after the MoRTH issued a draught notification on January 14th, requesting public comment on a proposed rule that would require all carmakers to include six airbags in all vehicles. From the safety perspective, three-point seatbelts are necessary for cars. Let's have a look at the cars with three-point seatbelts under 20 lakhs in India.
MG Astor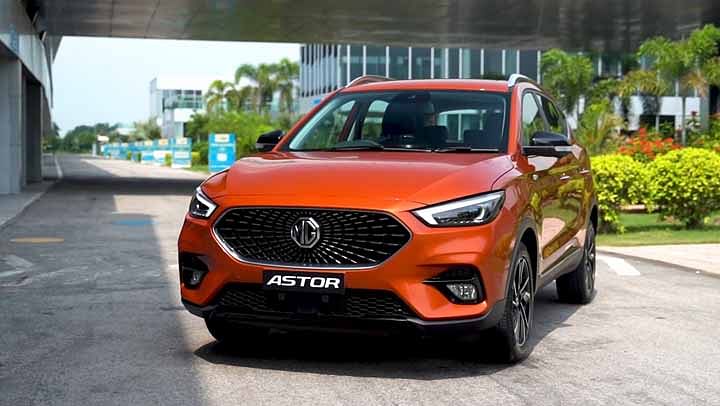 Also Read: Cars With Wireless Android Auto And Apple Car Play Under Rs 15 Lakh in India
In the Indian compact SUV market, the MG Astor is a newcomer. The Astor was introduced in India in 2021 with a slew of safety and technological features. The Chinese-owned British carmaker to be India's first AI-powered vehicle. MG Astor comes with two petrol engine options and in four distinct trim levels, each of which includes five three-point seatbelts as standard equipment. The MG Astor has a starting price of Rs 9.98 lakh and may go up to Rs 17.73 lakh (ex-showroom, Delhi).
Volkswagen Taigun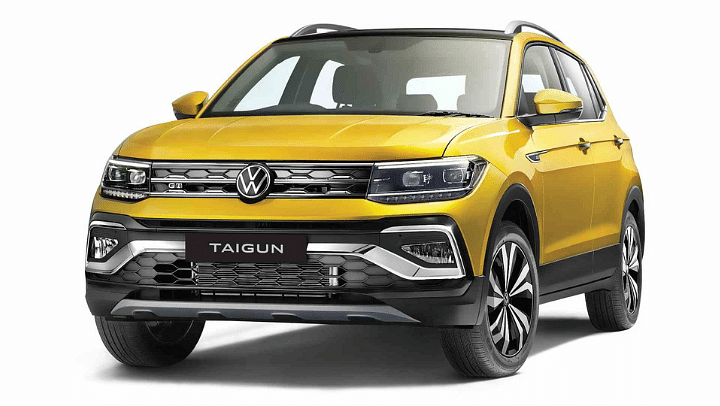 Volkswagen Taigun is a new product from the Volkswagen product line in India. The Taigun is a stylish little SUV with plenty of features and a capable engine. In India, the Taigun is available in five different variants, each of which includes a three-point seatbelt for all passengers as standard. The Volkswagen Taigun starts at Rs 11 lakh and goes up to Rs 18 lakh (ex-showroom, Delhi).
Skoda Kushaq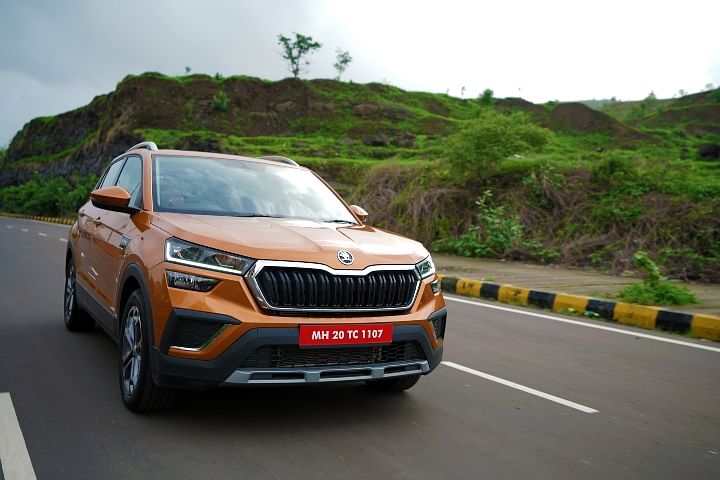 The Kushaq was introduced to the Indian market by Skoda to compete in the compact SUV segment. The Kushaq has a lot of features and is available in three different versions. All of the models have been well-equipped by the Czech manufacturer, with three-point seat belts as standard, as well as other safety features. Skoda Kushaq prices start at Rs 11 lakh and go up to Rs 18.19 lakh (ex-showroom).
Also Read: Skoda Kushaq Receives Second Price Hike - Full Details
Honda City 5th Generation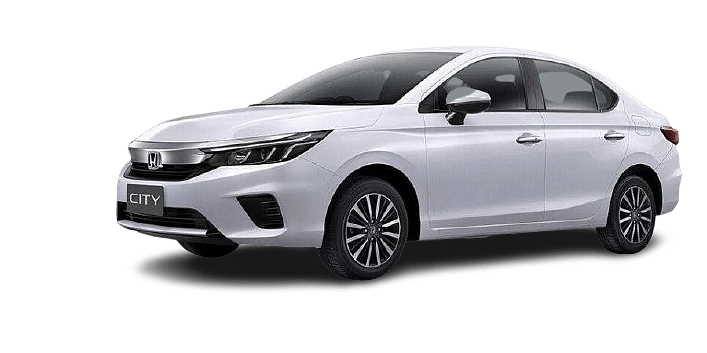 Honda City is a popular sedan in India, and the 5th generation was released in 2020. The City has a lot of features and an option of petrol and diesel engines. Honda sells this sedan in India in three variants: V, VX, and ZX, with all three versions having five seats and three-point ELR seatbelts. The Honda City starts at Rs 11.23 lakh (ex-showroom) and rises to Rs 15.18 lakh (ex-showroom, Delhi) depending on the model. All five three-point seatbelts are standard on every model of the Honda City, making it the only C-Segment sedan with them.
Mahindra XUV700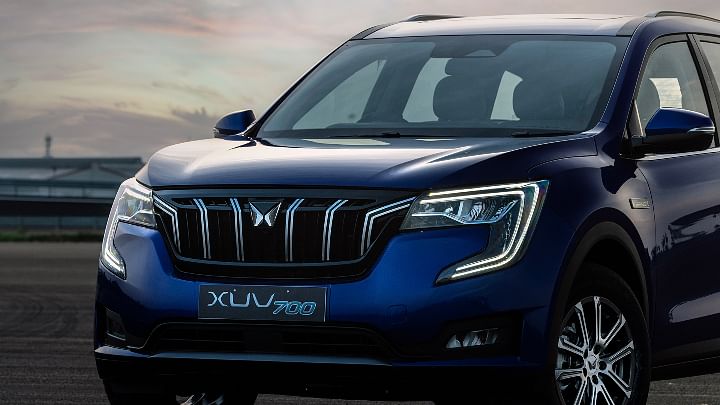 This Mahindra XUV700 has a positive reputation among customers in the country. The SUV is extremely popular, with a waiting period of up to 84 weeks or more. The XUV 700 comes with a long list of features and technologies from Mahindra. It will not let you down in terms of safety, as all XUV 700 levels include three-point seatbelts for all passengers. There are four different models of the XUV700. Mahindra XUV700 prices start at Rs 12.95 lakh and go up to Rs 23.79 lakh (ex-showroom).
MG Hector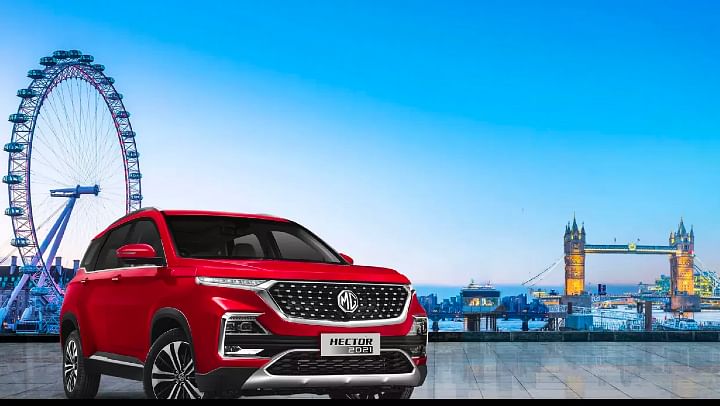 MG Hector is another SUV from the Chinese carmaker on the list, which features three-point seatbelt for all passengers. MG Hector has received a good response in the Indian market. The Hector is available in various different models with petrol, diesel, and hybrid engine options. The price of MG Hector starts from Rs 13.95 lakh (ex-showroom) and goes up to Rs 19.91 lakh (ex-showroom).
Also Read: Waiting Period of Kia-MG SUVs in 2022 - Which One Has the Least?
Toyota Innova Crysta
When someone mentions an MPV, the Innova Crysta comes to mind immediately. The Toyota Innova Crysta is a well-known and comfortable MPV on the Indian market. Because of its comfort and ride quality, the car is popular with private and fleet owners. The Innova Crysta comes with a slew of new amenities, the most important of which is available on all trim levels. The car is available in three trim levels, all of which include three-point seatbelts for all passengers. The cost of an Innova Crysta ranges from Rs 16.89 lakh to Rs 25.32 lakh (ex-showroom).
Upcoming Skoda Slavia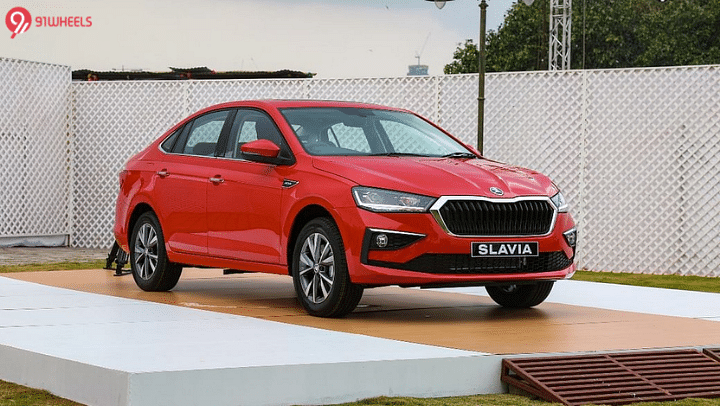 On February 28th, the Czech manufacturer will unveil its premium mid-size sedan, the Slavia. The Skoda Slavia is one of the most anticipated cars of 2022, with a long list of expected features. The Slavia is expected to have one of the features we're looking for and all passengers are supposed to get a three-point seatbelt in the Slavia. The pricing of the Slavia is projected to range between Rs 10.80 lakh to Rs 17.70 lakh (ex-showroom), according to a recent leak. However, we'll have to wait till the launch for actual pricing.
Also Read: Honda City Rival New Skoda Slavia Launch Dates Out?
This is our compilation of cars with three-point seatbelts in India. So, which of the above car with three-point seatbelts will be your choice? Do let us know in the comment section. Also, join 91 Wheels WhatsApp and 91 Wheels Telegram groups to know more about vehicles, conduct discussions on your favourite ride, and much more! You can also subscribe to our Youtube Channel for our exclusive video content on the latest from the world of cars and motorcycles.