Sunroofs in India are growing like the trend of SUVs in the market. It may not be a necessary and useful feature but now everybody wants it. And carmakers are leaving no stones unturned to deliver what the consumer is asking. Just recently we compiled a list of compact SUVs which get an electric sunroof and now we have with us the list of mid-size SUVs.
Before we proceed and share with you the list of mid-size SUVs which comes with a sunroof, make sure you have joined our official 91Wheels Whatsapp group where we discuss everything about the Indian automotive industry and the latest trends.
Kia Seltos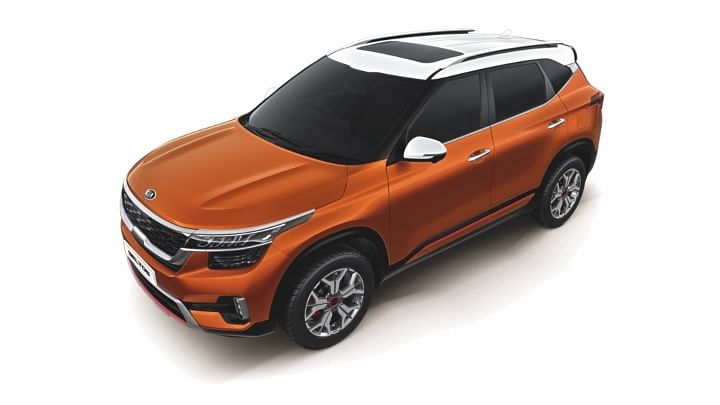 Launched in 2019, the Seltos has already crossed 1 lakh+ units sales and it is possible because of its good amount of features and its unique design. Also, the pricing is quite attractive as the sunroof equipped variant starts from as low as Rs 13.34 lakh, ex-showroom, Delhi. The Seltos is available in three engine options - a 1.5L petrol, a 1.5L diesel and a more powerful 1.4L turbo petrol.
Hyundai Creta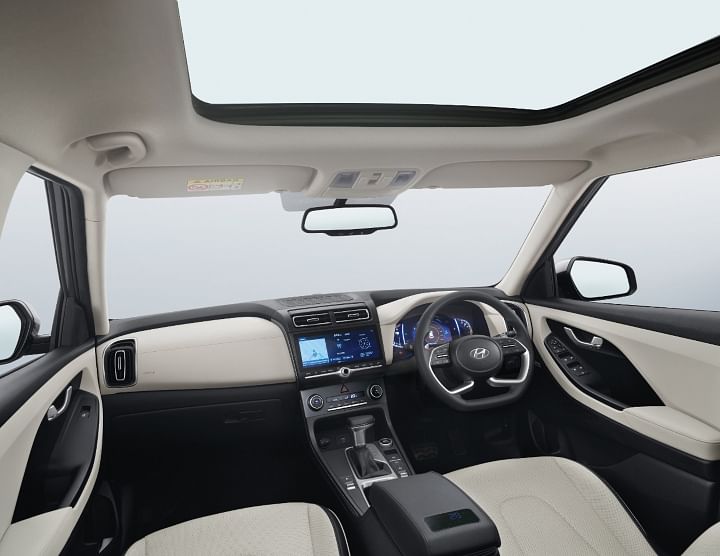 The most affordable mid-size SUV to get a panoramic sunroof is the Creta. The SX variant in its petrol form starts from as low as 13.59 lakh and with it comes Hyundai's great service network and valuable aftermarket sales.
Like the Seltos, the Creta too is available with three engine options. Both the 1.5L petrol and diesel get 6-speed stick shift as standard while for th automatic it gets an IVT and a 6-speed AT respectively. Similarly, for 1.4L petrol, it gets 7-speed DCT gearbox. In Seltos, we observe both the 6-speed manual and 7-speed DCT for the turbo petrol.
Mahindra XUV500

Next comes the oldest 7-seater SUV, the XUV500. The sunroof equipped W9 variant is priced at Rs 16.54 lakh, ex-showroom, Delhi. If you are someone looking for a budget 7-seater SUV with a good and reliable diesel engine then pick the XUV500 anytime. The SUV is available at huge discounts.
MG Hector and Hector Plus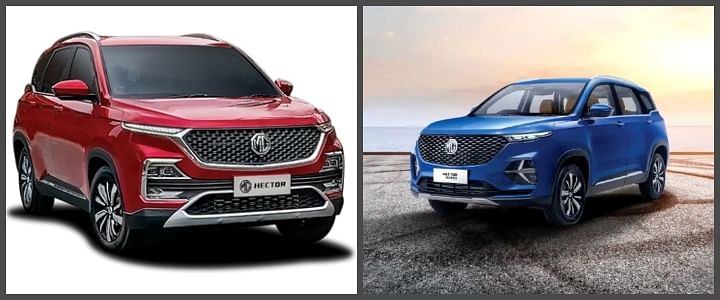 One of the first connected SUVs, MG Hector is a value for money vehicle. The top-spec Sharp variant is the one which gets all the bells and whistles and the huge panoramic sunroof. The Sharp Hybrid available with a manual gearbox starts from Rs 16.65 lakh.
If you are in the market to look for a 6-seater SUV with the same features as the Hector then its sibling, Hector Plus will serve the need. The panoramic sunroof equipped variant starts from as low as Rs 17.40 lakh. All prices stick to ex-showroom, Delhi.
Tata Harrier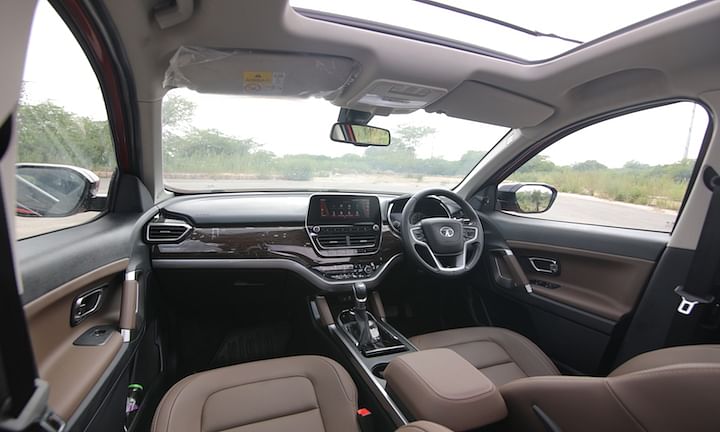 In a bid to increase more sales and following with the popularity of sunroofs in Indian, Tata Motors brought in a cheaper XT+ variant for the Harrier which comes with a huge panoramic sunroof. It is priced at a premium of Rs 16.99 lakh, ex-showroom, Delhi. This SUV uses an FCA sourced 2.0L turbocharged unit which makes as much as 170 bhp and 350 Nm of peak torque. It gets a 6-speed manual and an optional 6-speed automatic gearbox.
Volkswagen T-Roc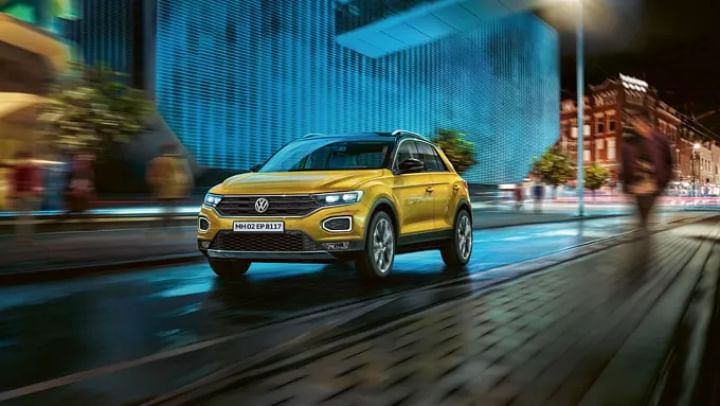 This CBU from Volkswagen is available only in a single variant with a 1.5L turbo petrol engine only. It gets all the bells and whistles and is safety equipped too. It is priced at Rs 19.99 lakh which makes it another mid-size SUV to come with a panoramic sunroof. The 1.5L engine pumps out 148 bhp with a healthy peak torque of 250 Nm. The motor is mated to a 7-speed DSG gearbox which also comes with paddle shifters.
Jeep Compass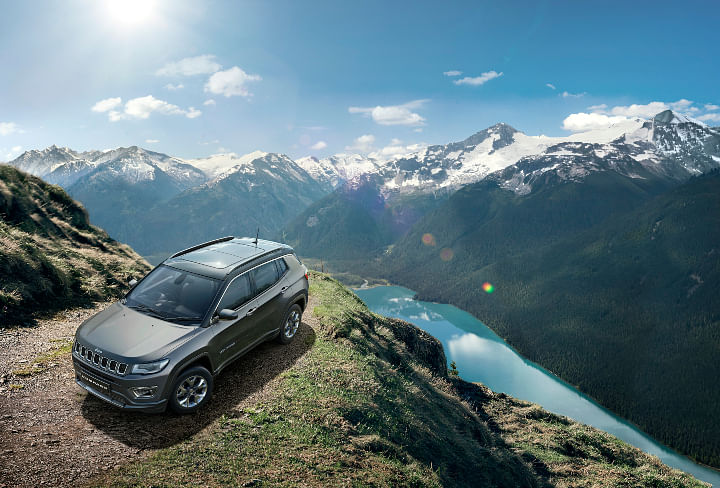 The baby American SUV lost quite its market with the new rivals. However, to keep up the craze of the sunroof in India, it's Limited Plus Petrol AT model gets a huge panoramic sunroof. It's priced at Rs 21.95 lakh, ex-showroom, Delhi.
Skoda Karoq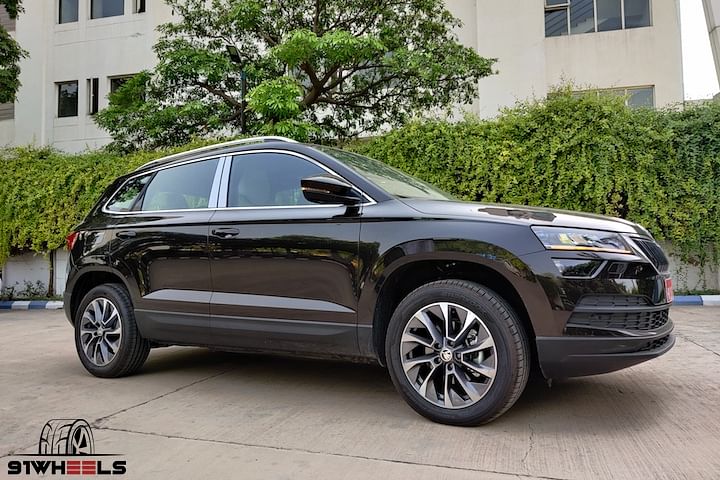 The most expensive SUV of the lot is the Karoq which gets the same mechanicals as the T-Roc. It is priced at Rs 24.99 lakh and comes only in a single variant. It gets LED headlights, taillights, 17-inch alloy wheels, dual-zone climate control, virtual cockpit are some the features Karoq receives.